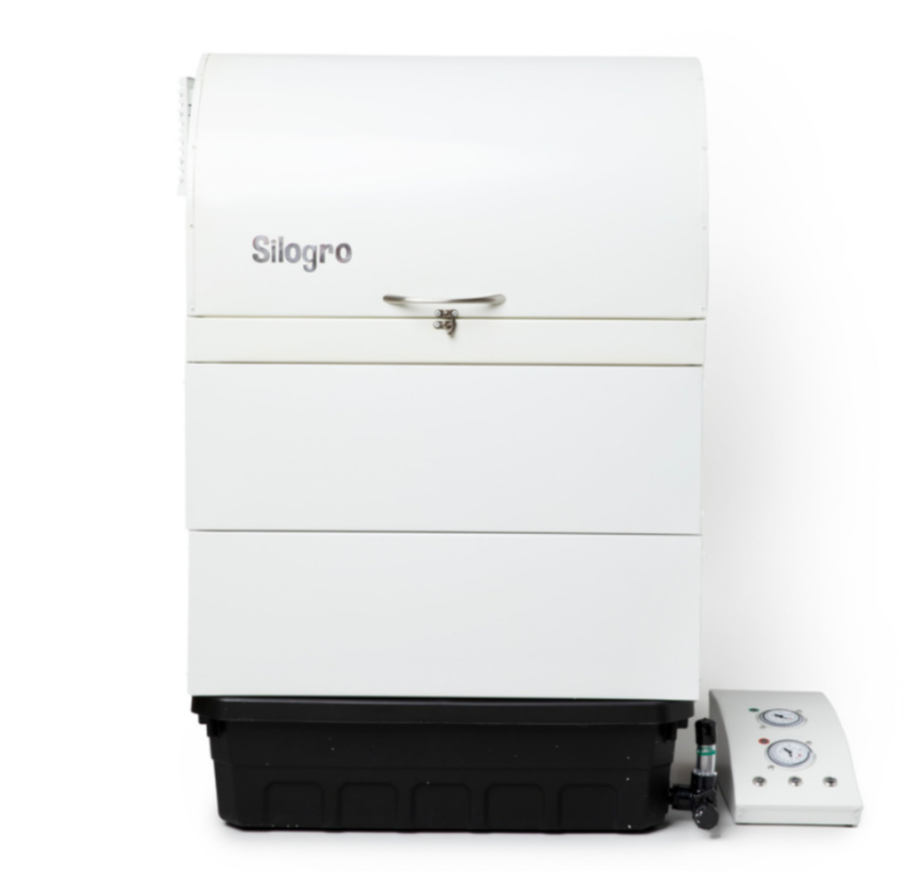 SiloGro Home Grower - An All-in-One Grow Kit
Effortlessly grow plants indoors with SiloGro's automated, low-maintenance grow box, providing controlled, high-quality yields.
Regular price
$799.00
Sale price
$599.00
Unit price
per
Sale
Sold out
Share
View full details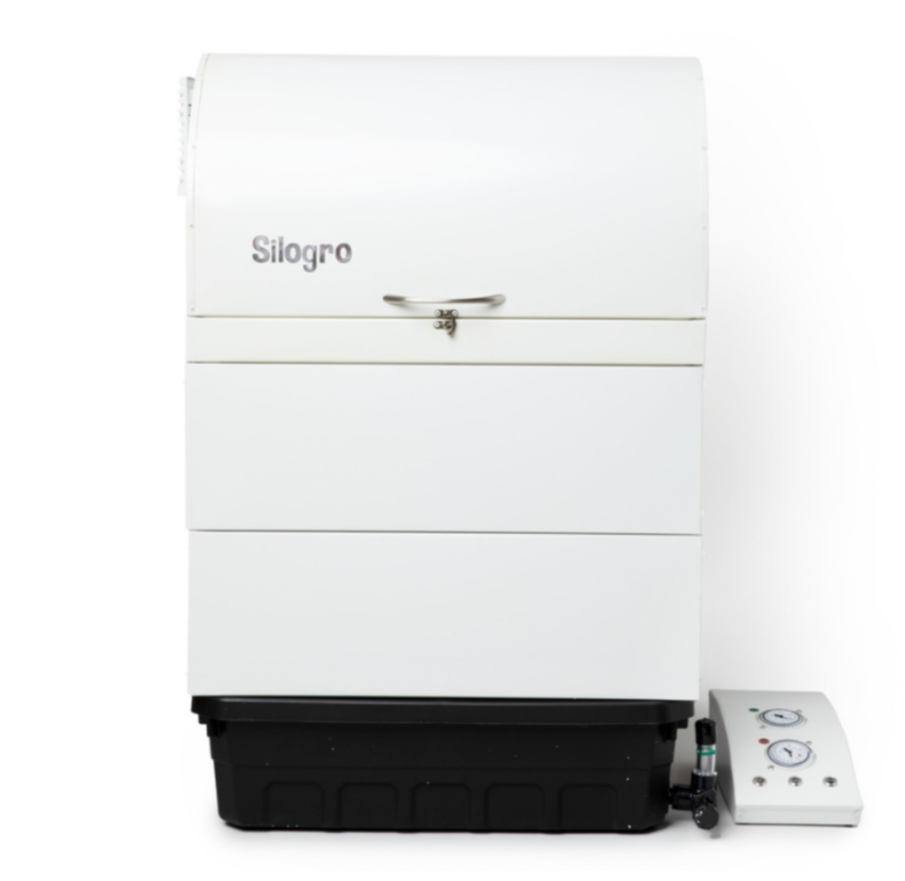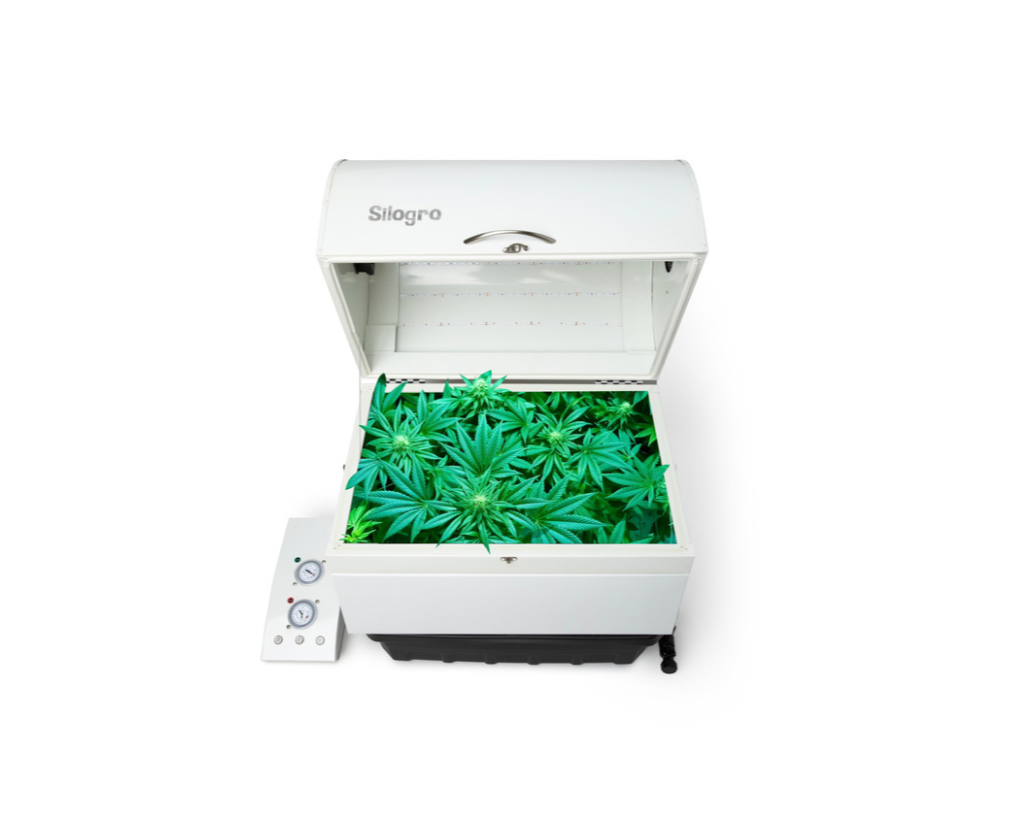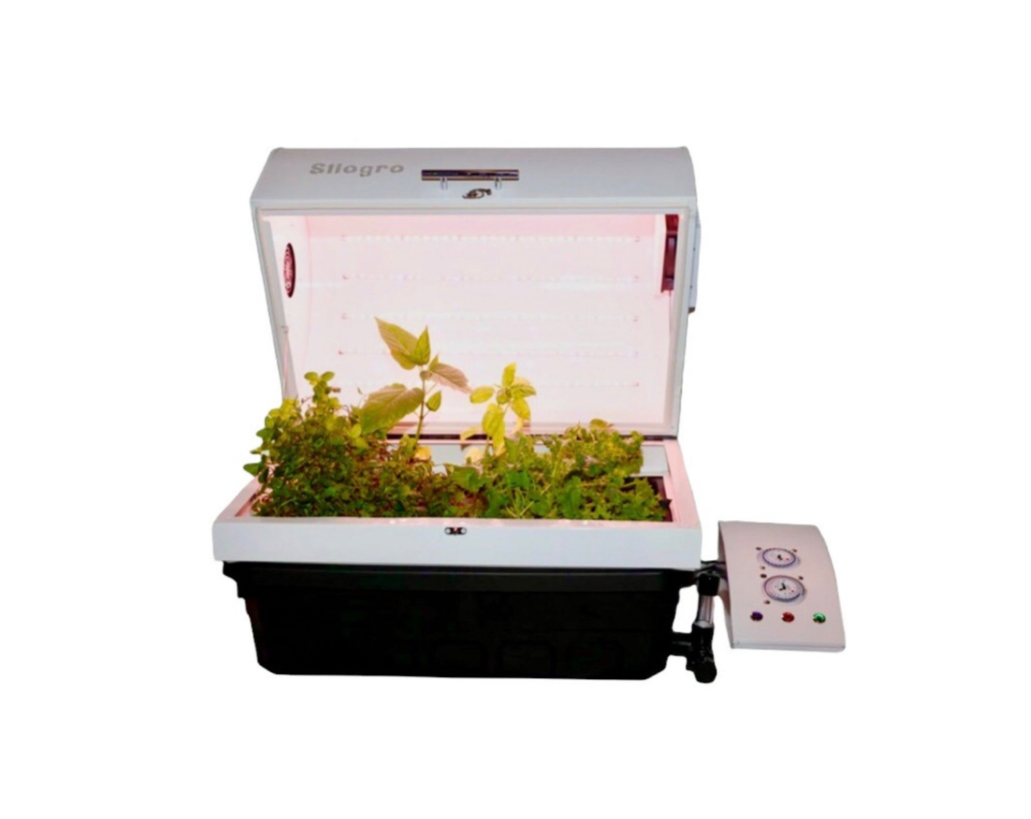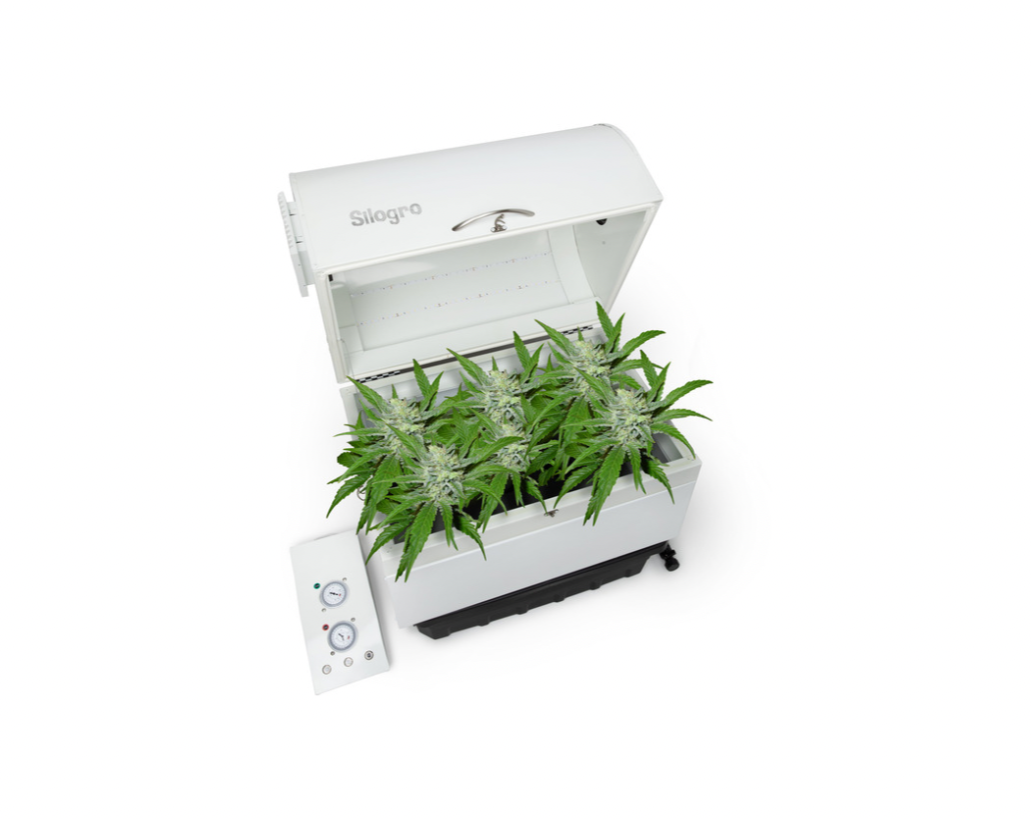 Are you looking for the best grow box around?
The working of the SiloGro home grow machine is simple. It's a complete plant growing solution that gives you a premium planting experience. Our automated grow box yields the largest harvest with the smallest effort all for just $599 plus FREE Shipping!
How does it work? It's as easy as 1, 2, 3!
Step 1: Embark on a Cannabis Odyssey

Dive into the exciting world of homegrown cannabis by soaking your seeds in water from the SiloGro tub for 24 hours. Next, place them in a damp, folded paper towel for 2-4 days. This is the beginning of your journey into the art of cannabis cultivation, as you watch your seeds germinate and your dreams of personalized cannabis take root!

Step 2: Sow the Seeds of Satisfaction

Prepare the rock wool cube with SiloGro's special tub water for a minute. Carve out a cozy hole and carefully place your seeds within, surrounding them with beads for perfect support. Feel the thrill of nurturing your own cannabis plants, a rewarding experience that only SiloGro's high-quality grow box can provide!

Revel in Your Blooming Success

Cap the pot with the neoprene lid and set it inside the SiloGro. In just 4 days, be amazed as your seedlings reach for the light, an inspiring display of your dedication and SiloGro's cutting-edge technology. Soon, you'll savor the exceptional flavor of your homegrown buds, a testament to your passion and our commitment to your cannabis journey!
Get ready to savor the experience of growing and indulging in your own top-notch cannabis with our easy-to-follow process and premium grow box. Welcome to the SiloGro family!
Ready to become a cannabis-growing guru? Our FAQs have you covered!
Why Choose SiloGro?
Automated Growth

Self-growing indoor grow boxes for which you don't need any prior experience or knowledge. It's your professional gardener for growing hydroponic.

Give Maximum Yield

The unique design of this hydroponic grow box stimulates the natural conditions perfect for plant growth. Through the grow box's precision system, it uses minimal space to give you outstanding yields.

Self-Adjusting Lighting System

The timer adjusting lighting system adjusts to the natural light needs of your plantation and growth stage.

Air and Odor Control

The grow kit comes with automatic air circulation/ humidity control, with washable carbon filters. This helps prevent and limit odors, and keeps the internal environment favorable to stimulate plant growth.
SiloGro is the revolutionary cannabis grow box designed to transform you into a master cultivator! With its state-of-the-art technology, SiloGro simplifies the growing process, allowing you to nurture your very own cannabis plants with ease and precision. Experience the satisfaction of cultivating your favorite strains and indulging in the unparalleled flavors of your homegrown buds.
Experience the Thrill of Growing Your Own Cannabis with SiloGro!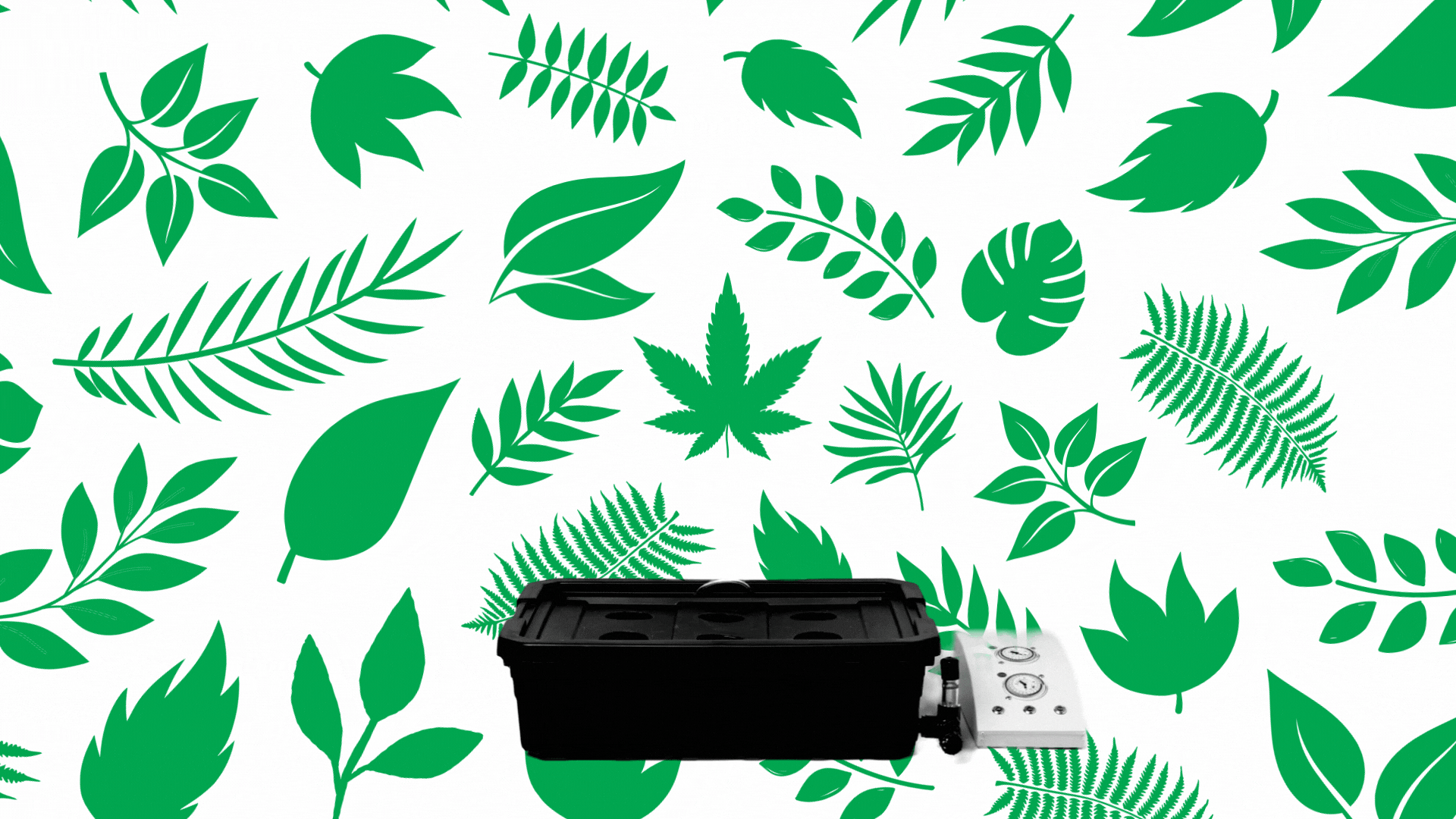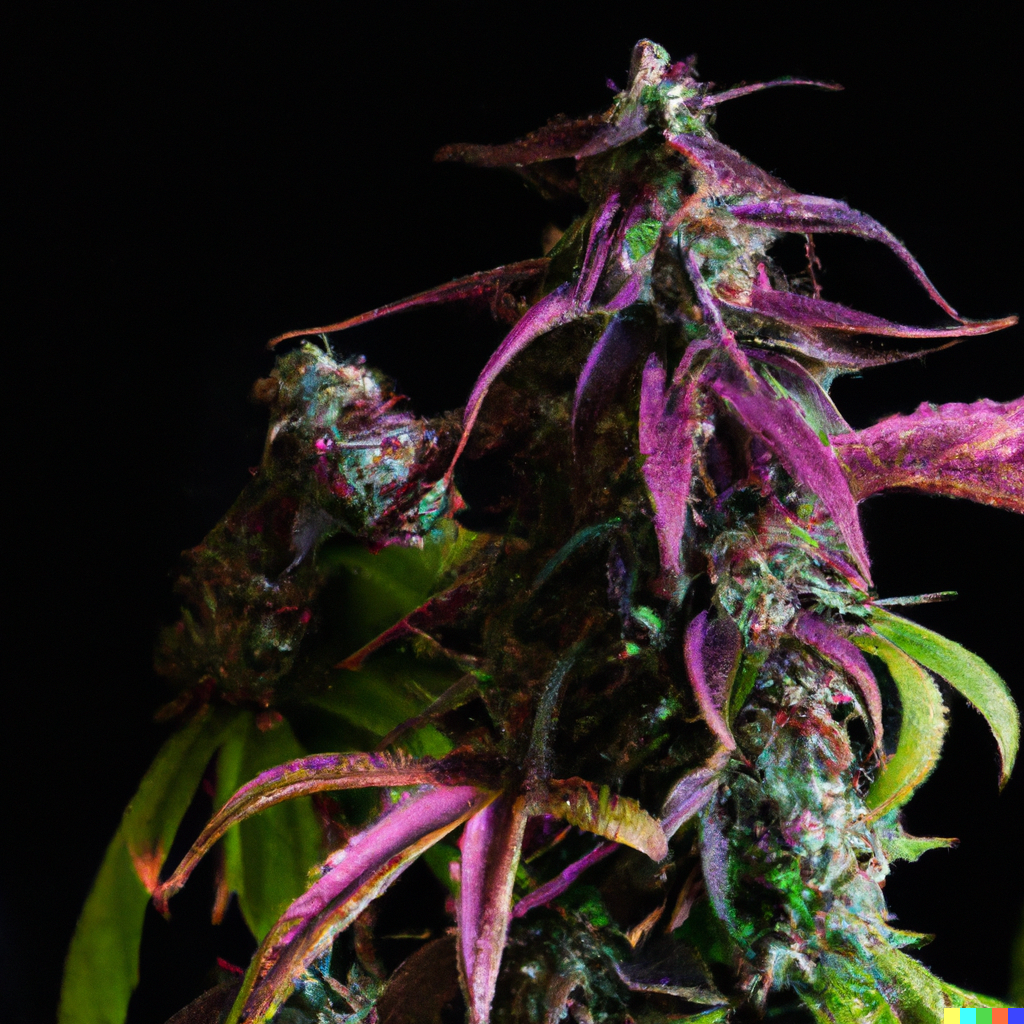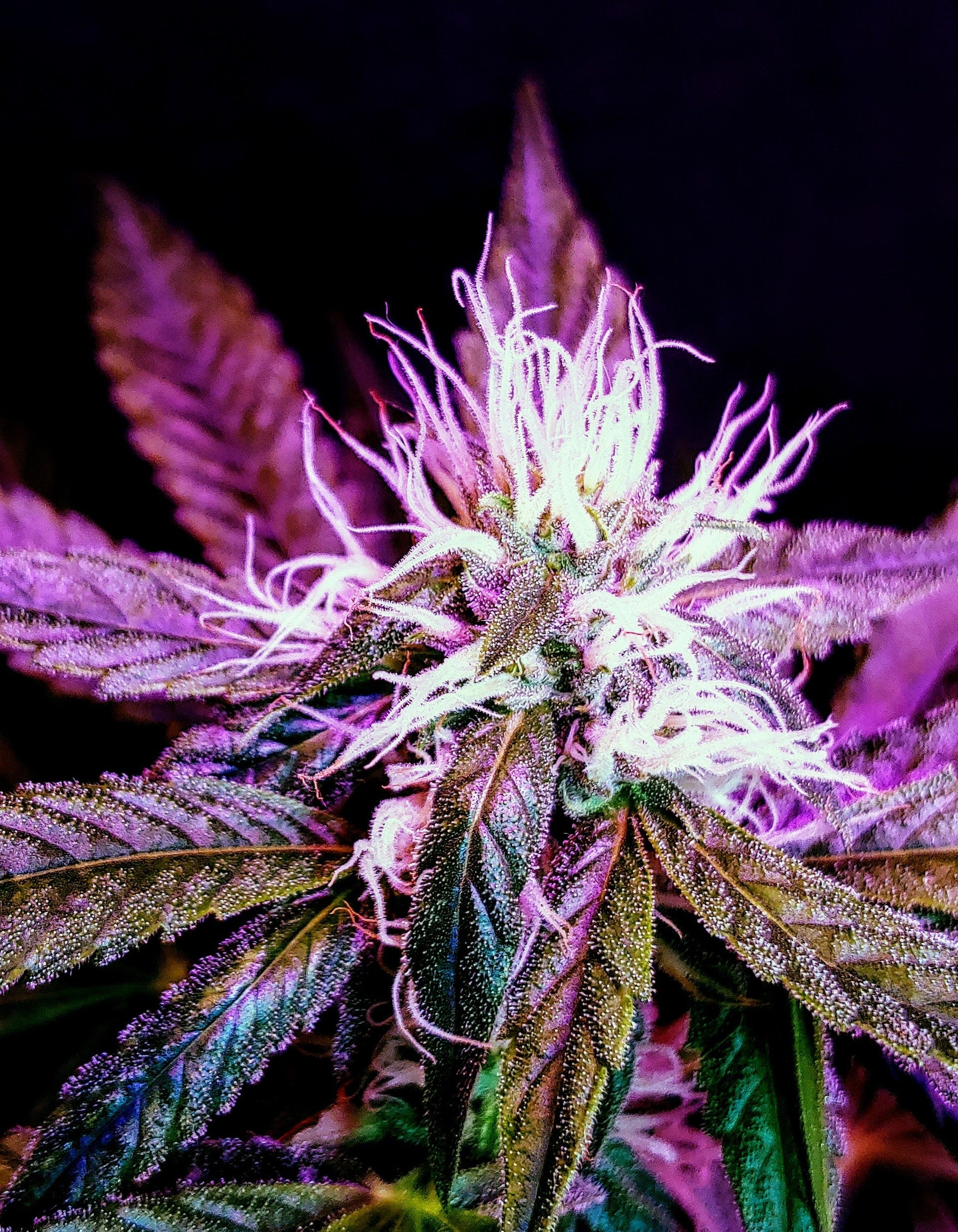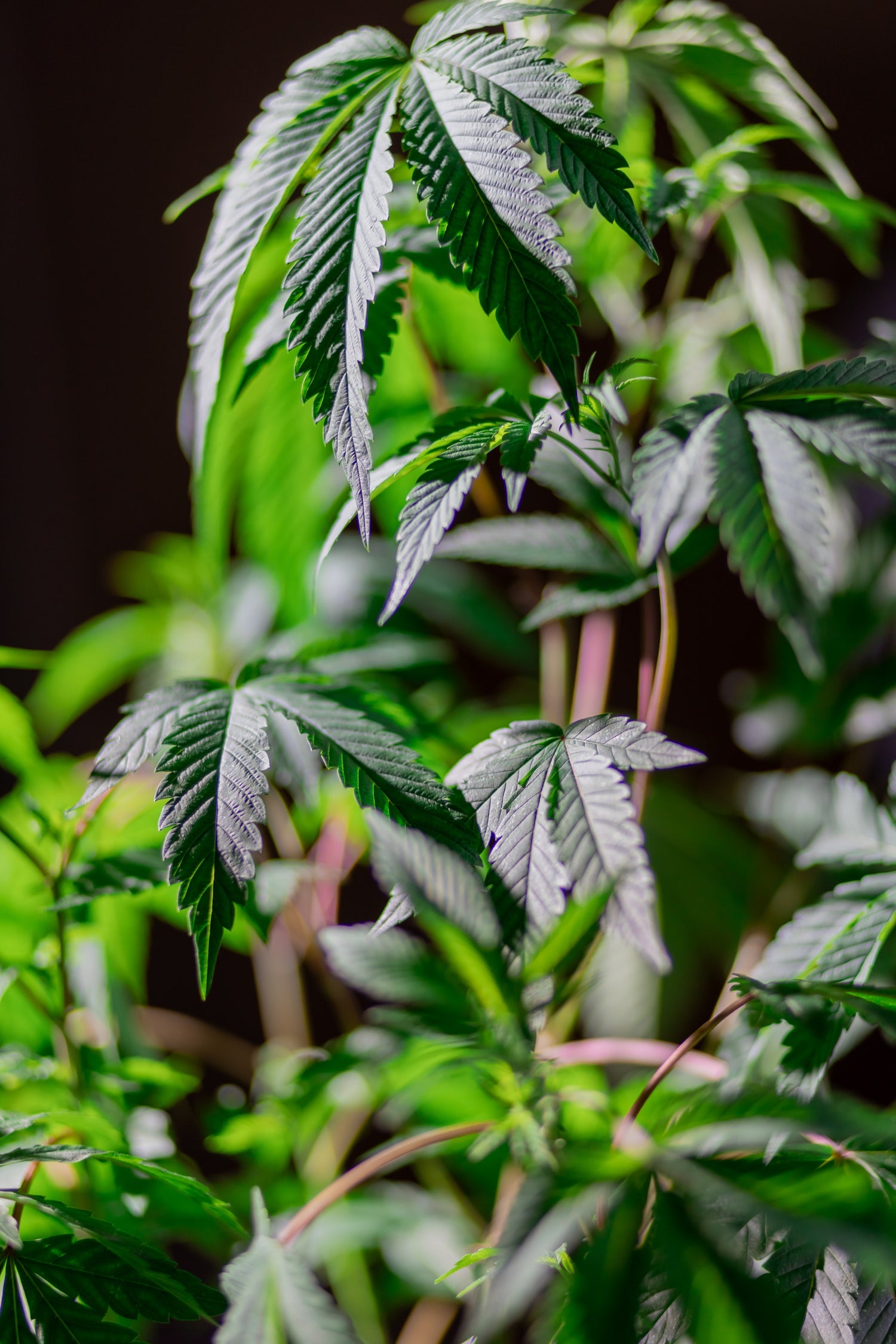 Why Silogro's Harvest Beats All Competitors
Everything You Need for Effective Indoor Growth
This grow appliance has a fully automated plant growing system that needs minimal maintenance and care. It has everything you need for effective indoor plant growth. 

Simple and Easy to Setup
There are no complicated steps involved in the setup of this indoor grow box. It's super easy and simple to set up to grow your plants indoors.  No computer knowledge necessary, as all functions are run by a self contained power pack that times your lights, circulation fans, aerator, and nano atomizer feeding system.

Controlled and Favorable Environment
The Silogro indoor grow boxes provide a controlled and favorable environment for efficient and organic homegrown plants. 

Get High-Quality Yield without Hassle
As the Silogro hydroponics grow box appliance comes with all the elements necessary for plant growth, you get high-quality yield without hassle. You can just sit back, relax and watch your plants growing healthy and strong.
Buy Now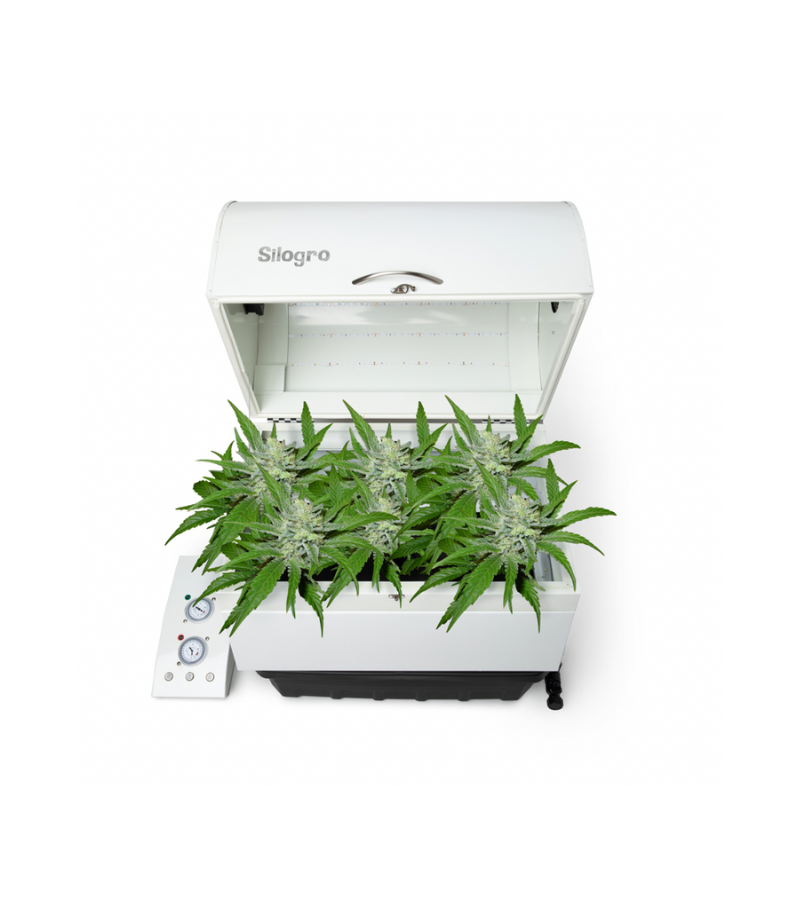 Don't Wait, Start your Harvest!
Have you been struggling with growing your own plants? Don't have enough time to take care of your plants? Do you want your cannabis/herb growth to thrive indoors? No worries! With Silogro, you have the most powerful and robust self-contained grow appliance that gives you higher yields with minimal care at lower costs.
FREE Bonus! 
Purchase a Silogro Automated Grow Kit today and get two riser kits that expand your SiloGro height to 32 inches tall, FREE!


See Details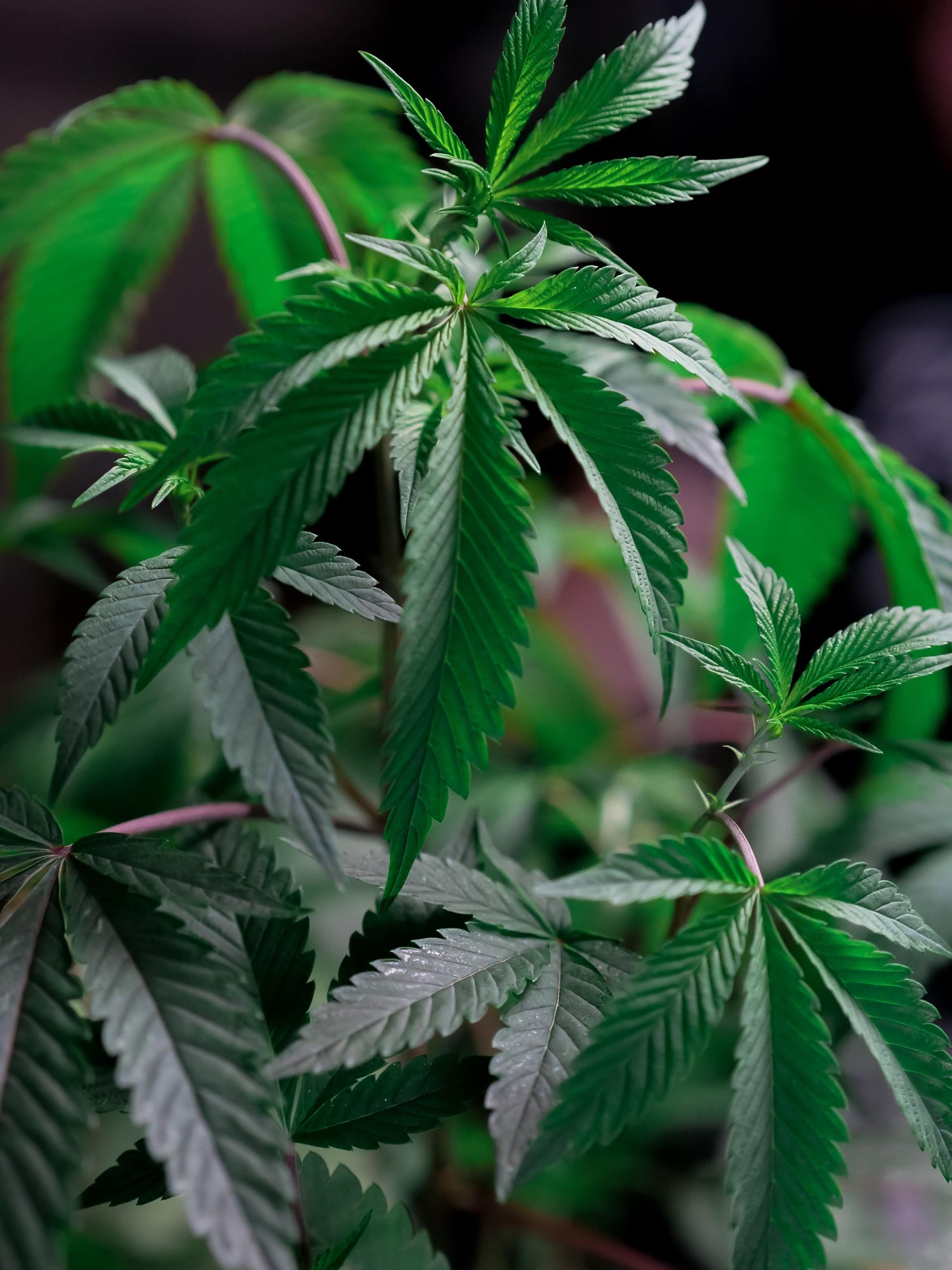 Unique, Expert Design & Support
Automated and Cost-Effective Light System
The advanced automated energy-efficient LED system gives maximum daylight from an optimal distance at minimum cost at all times.  It's domed shape bathes your plants from the sides to the all important tops. 
Grow Kit
This grow kit has a circulation fan with a washable carbon filter that helps neutralize odors, keeps away insects and pests. 
Stylish and Compact Design
Due to its stylish, compact, and sleek design, you can place it anywhere in your house. It takes a small space and blends perfectly with your interior without looking out of place. 
Build-In Nano Atomizing Feeding System
SiloGro  grow box hydroponics comes with a built-in nano atomizer feeding system that creates a nutrient rich fog, to increase nutrient uptake to your plants creating faster, stronger, growth, from the roots to the vegatative and flower stages of your plant.

Expert Support 
The Silogro indoor plants growing machine comes with a detailed step-by-step grow guide. Even if you are a complete novice, you can become a pro plant grower by following it. If you still need help, we are here to provide you expert support anytime.
Grow Guide
Here's What Our Customers Think:
Rachel Parker

"I couldn't believe how easy it was to grow my own plants! Worth every penny."

Matt Lindaur

"I've tried two other grow boxes, but this one is the only one that I could get to work. Talk about easy!"

Grant Gillis

"I needed some help with various back issues. The dispensary was becoming too expensive. Voila! Canna at home!"
Our Latest Blog Posts
There are several potential benefits to growing your own cannabis in a Silogro grow box. Here are a few reasons why you might want to consider it:

There are several potential benefits to growing your own cannabis in a Silogro grow box. Here are a few reasons why you might want to consider it:

Thanks to all who have visited and purchased our home grow Silogo appliance! We appreciate your support and confidence in our startup company that's mission is for everyone to Grow...

Thanks to all who have visited and purchased our home grow Silogo appliance! We appreciate your support and confidence in our startup company that's mission is for everyone to Grow...
Warranty

We back all SiloGro products with a 1 year warranty

See Details

30 Day Return Policy

All orders are protected by our 30 day return policy

See Details